Qualified Engineers and Dedicated Staff to Serve You
The team at Industrial Softener Service Inc comprises of qualified engineers who excel in designing and manufacturing water treatment systems.
With over 50 years of experience in the business, we're recognized throughout the industry for our exceptional services and top-class products.  Our dedication has earned us the trust of a number of companies who believe in our work.
We deal with various companies and plant engineers and  provide suitable water treatment systems for industrial units, such as cooling towers, boilers and food processing plants!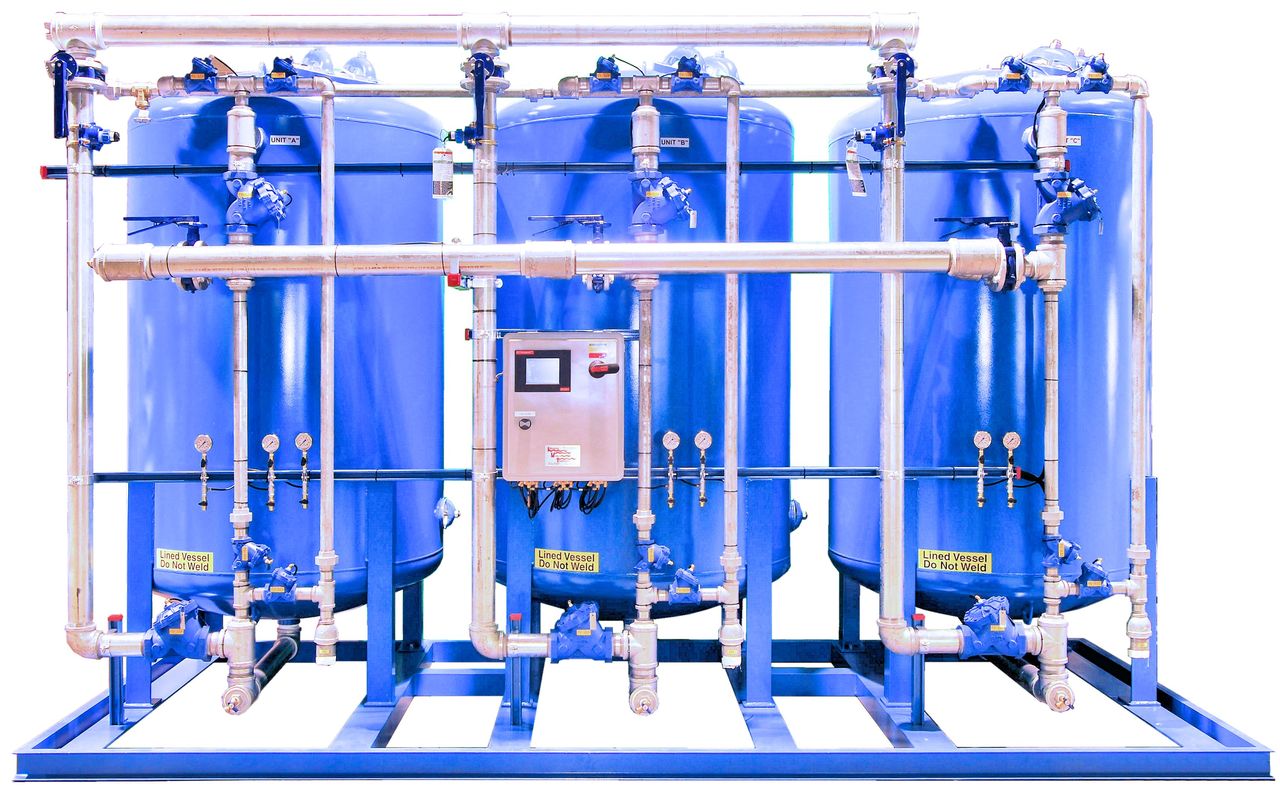 Our Clients
A L Gilbert Feed Co.
Oakdale, CA
Dixon Canning Co.
Dixon, CA
Abgenix Corp.
Fremont, CA
Doctors Medical Ctr.
Modesto, CA
Adams Specialty Oil
Arbuckle, CA
Dollinger Co.
St. Louis, MO
Albertsons Stores
Turlock, CA
Dow Chemical
Pittsburg, CA
Almaden Research
San Jose, CA
Eden Medical Fac.
Castro Valley, CA
Alpine Meats
Stockton, CA
Empire School Dist.
Modesto, CA
Alta Bates Hospital
Berkeley, CA
Fairmont Medical Fac.
San Leandro, CA
American Transit Mix
Turlock, CA
Foster Farms
Modesto, CA
Ameripride Service
Fresno, CA
Franzia Winery
Sanger, CA
Angelica Textile
Fresno, CA
Fremont Medical Fac.
Yuba City, CA
Dameron Hospital
Stockton, CA
Nancrede Engineering
Indianapolis, IN
Del Mesa Farms
Turlock, CA
Aquas Bottled Water
Modesto, CA
Fresno Comm Hospital
Fresno, CA
B & H Label Systems
Ceres, CA
Fresno County
Fresno, CA
Bakersfield Rehab Hosp.
Bakersfield, CA
Fresno Plbg. & Heating
Fresno, CA
Bay City Boiler
San Francisco, CA
Frito Lay
Modesto, CA
Beale AFB
Marysville, CA
Gallo Winery
Modesto, CA
Beef Packers
Fresno, CA
Gallo Glass
Modesto, CA
Berry Feed & Seed
Keyes, CA
General Chemical
Richmond, CA
Bonnieville School Dist.
Idaho Falls, ID
Georgia Pacific Corp.
San Francisco, CA
Bronco Wine Co.
Ceres, CA
Gould Medical Fac.
Modesto, CA
Bunge Foods
Modesto, CA
Harris Ranch Beef
Selma, CA
Nestle Foods
Springville, UT
Del Rio Country Club
Modesto, CA
Pacific Union College
Angwin, CA
Cadence Design Sys.
San Jose, CA
Heart Hospital
Fresno, CA
California Cedar Prod.
Stockton, CA
Heart Hospital
Bakersfield, CA
California Medical Fac.
Vacaville, CA
Hawthorn Army Depot
Hawthorn, NV
California Milk Prod.
Tipton, CA
Hershey Chocolate
Oakdale, CA
California Natural Prod.
Lathrop, CA
Highland Hospital
Oakland, CA
California Olive Grower
Madera, CA
Hilmar Cheese Co.
Hilmar, CA
California Paperboard
Santa Clara, CA
Hormel Foods
Stockton, CA
California Tomato Prod.
Colusa, CA
Indalex Aluminum
Modesto, CA
Cell Genesys
Hayward, CA
International Paper
Hanford, CA
Calif. Womens Prison
Chowcilla, CA
Jack Frost Ice
Modesto, CA
Diamond Pet Foods
Lathrop, CA
Pepsi Cola
Fresno, CA
Diamond Walnut
Stockton, CA
Chemetall Foote Corp.
Silver Peak, NV
Joseph Gallo Cheese
Atwater, CA
Childrens Hospital
Oakland, CA
Kaiser Hospital
Roseville, CA
City of Stockton
Stockton, CA
Capri Sun
Fresno, CA
City of Watsonville
Watsonville, CA
Kraft General Foods
Modesto, CA
Conoco Corp.
Richmond, CA
Kraft Foods Inc.
Modesto, CA
Corcoran Prison
Corcoran, CA
Leprino Foods
Lemoore, CA
Corn Nuts Corp.
Fresno, CA
Madera County
Madera, CA
County of Sacramento
Sacramento, CA
Manteca School Dist.
Manteca, CA
CP International
Tulare, CA
Mendicino Redwood
Ukiah, CA
DVI Prison
Tracy, CA
Modesto City Schools
Modesto, CA
Rainbo Bakery
Stockton, CA